MEET OUR PRACTITIONERS
Alone we can do so little, together we can do so much ~ Helen Keller
Our Services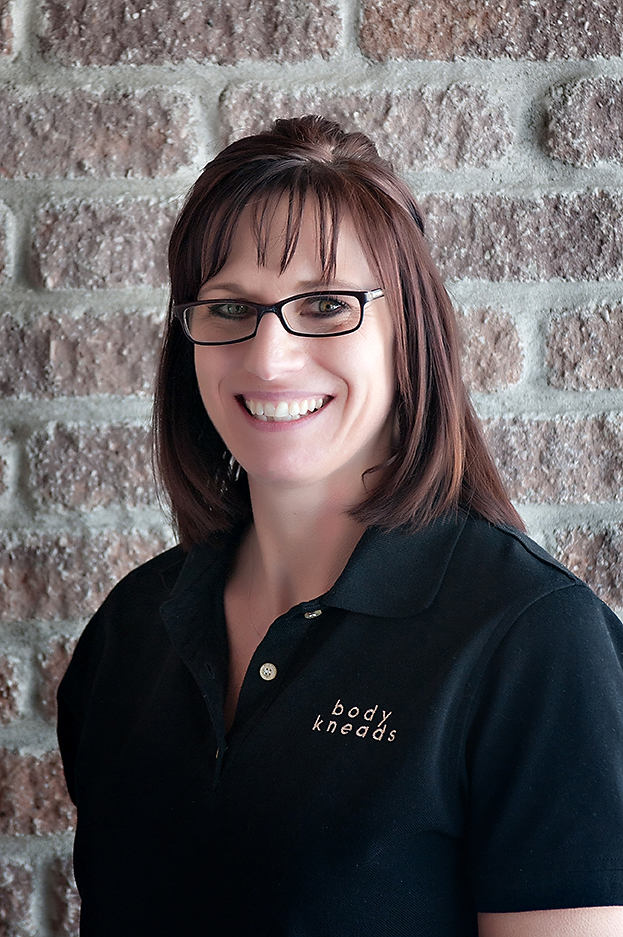 Christina Kish, PROPRIETOR, R.M.T., C.M.R.
Wellness Engineer and Resilience Coach
Christina has been a Registered Massage Therapist serving the Leamington area since 1996 and opened Body Kneads in 2001. She has studied extensively in the area of myofascial release and postural improvement, and holds certificates in Structural Integration, Craniosacral Therapy, Reiki, Ultrasound, Microcurrent Point Stimulation (MPS-Needleless Acupuncture) and Cupping Therapy. She is a PSYCH-K® Professional Facilitator and a trained Health and Wellness PSYCH-K® Practitioner.
For several years her interests and studies have expanded to include Vibrational Testing and Healing and BioGeometry Foundations and Advanced Training, to create and focus on a deeper more holistic approach to addressing client concerns. She regularly attends personal development, educational conferences, and Isagenix events to advance her health, wellness and fitness knowledge.
Christina spent her first 10 years as an examiner for the College of Massage Therapists of Ontario, has taught Myofascial Release to health care professionals in Canada and the U.S., and has been a therapist at elite athletic world events. Her next pursuits involve further development and expansion of her signature modality 'Bio-Integrative Mapping' (BIM) offered globally, and her signature online and in-person workshops through the energy-based division "Transform Uniquely".
Meagan graduated from Everest College in 2009 as a Registered Massage Therapist. Before joining Body Kneads in 2012 she gained experience working in a spa setting.
Meagan holds certificates and experience in Myofascial Release, Indian Head Massage, Advanced Neuromuscular Assessment, Integrative Muscle Therapy Techniques, Sports Massage, Core Stabilization, Soft Tissue Release and Advanced Cupping Therapy.
She enjoys aromatherapy, acupressure and Thai Reflexology.
She has recently added Deep Tissue Bamboo Massage and completed certification in Microcurrent Point Stimulation (MPS-Needleless Acupuncture) targeted for Pain Management and Scar Release.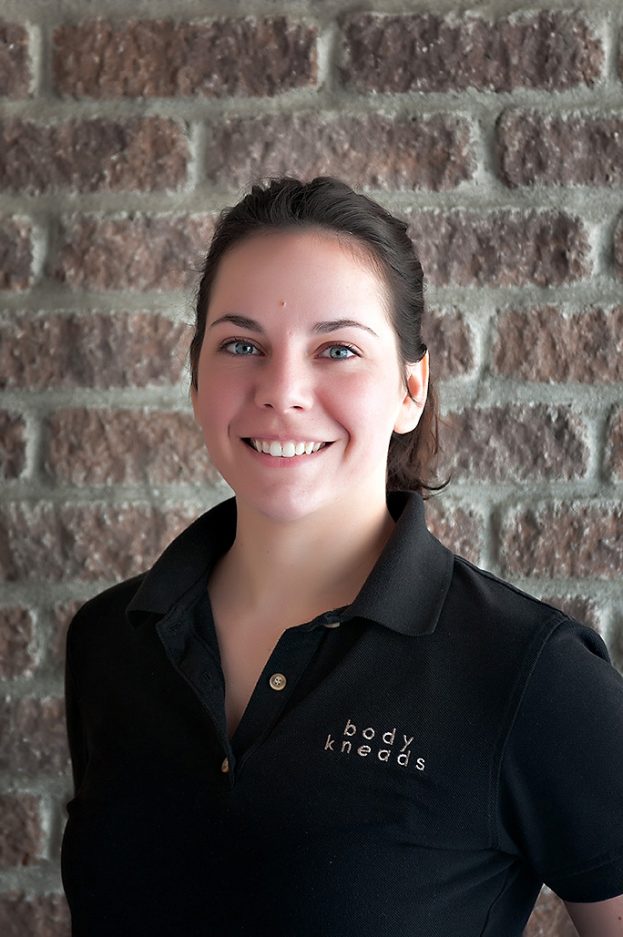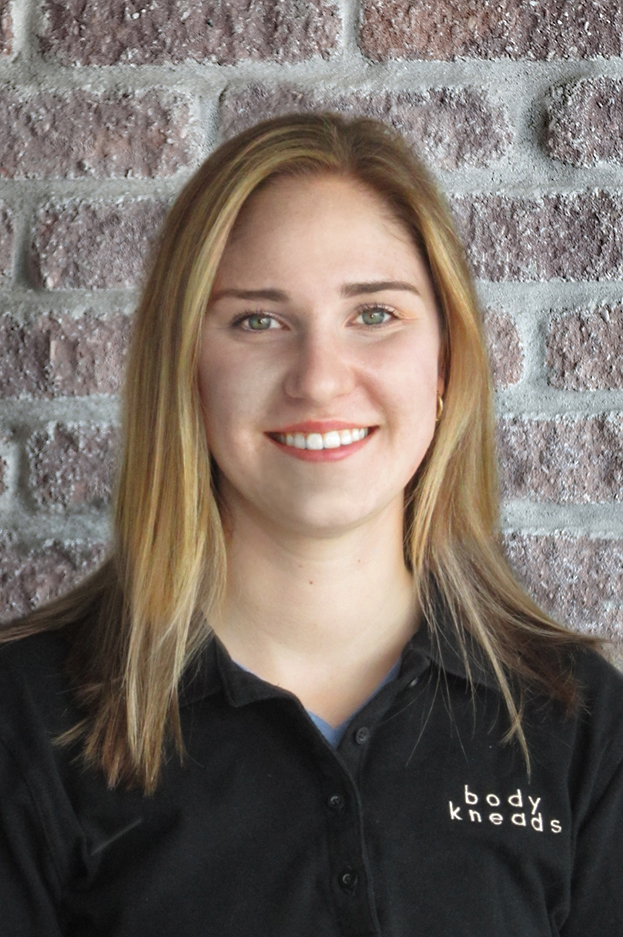 Rebecca graduated from the Canadian College of Health Science & Technology in 2018. Prior to her education in Massage Therapy, she also graduated from the Occupational/ Physiotherapy Assistant program at St. Clair in 2014. Prior to joining Body Kneads in 2020, she had experience working both in a gym and clinic setting.
Rebecca is trained in Swedish Massage Techniques and has gained certificates in Cupping, Indie Head Massage, Microcurrent Point Stimulation (MPS-Needleless Acupuncture), and kinesiology taping. 
She looks forward to expanding her knowledge through continued education. Areas she is interested in exploring include: Manual Lymphatic Drainage, Myofascial Release, Graston Technique, and Sports Therapy. 
Chelsea Kwiatkowski, R.M.T.
After receiving a diploma in Fitness and Health Promotion from St. Clair College, Chelsea turned her love for sports and anatomy into Massage Therapy. She graduated from the Canadian College of Health Science and Technology and became a Registered Massage Therapist in 2019.  Prior to joining Body Kneads in 2023, Chelsea worked treating clients in both a gym and clinic setting.  
Chelsea is trained in Swedish Massage and has added certificates in Advanced Cupping Therapy, and Indian Head Massage and is completing courses on Microcurrent Point Stimulation (MPS-Needleless Acupuncture).  
She plans on continuing her education and learning new skills to assist her clients in any way she can.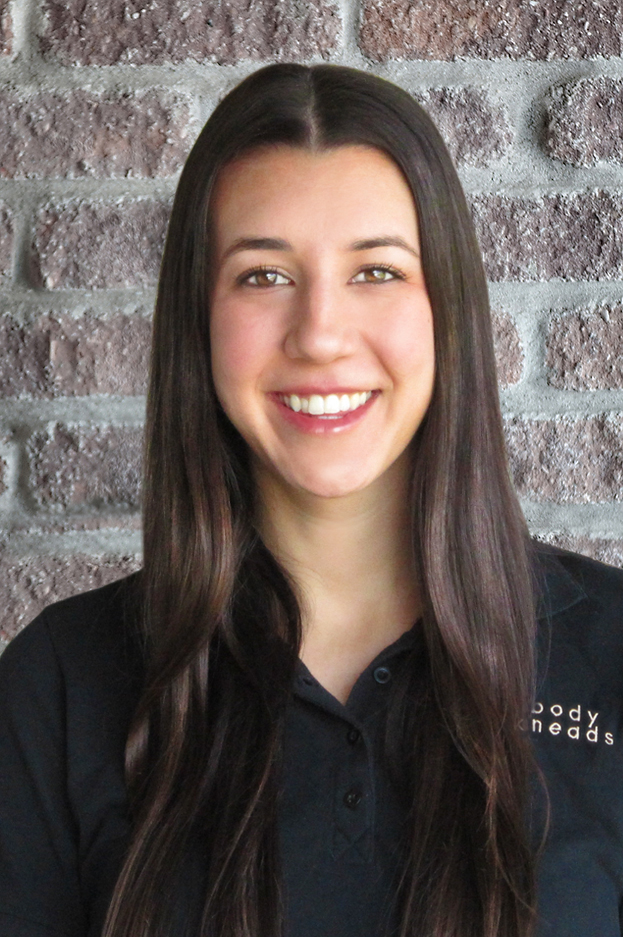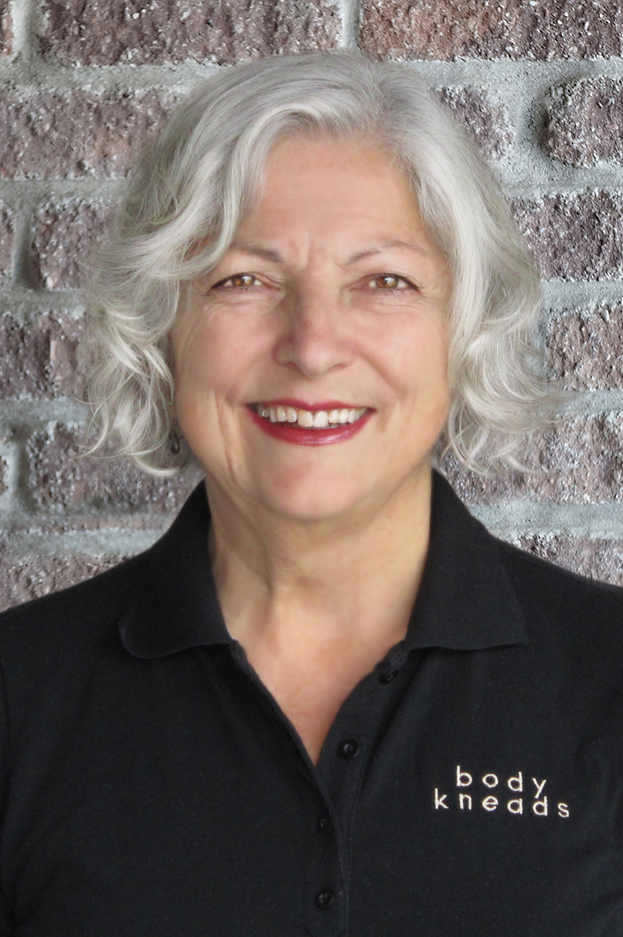 Linda Skowby
Registered Reflexologist
Linda became a Certified Reflexologist in 2000 after a career in banking. While living in Vancouver, she was introduced to the world of Holistics.
She utilizes the unique Universal Touch Method, which is a gentle and effective massage of the feet.  In Universal Reflexology, both feet are worked simultaneously as each of the body's systems are addressed.  This divinely inspired form of reflexology is gentle, loving and deeply transformative and the feet are seen as a map of our emotional and spiritual well-being.
Linda has also attended courses in Pranic Healing, Holographic Healing and Reiki. She is interested in the Law of Attraction and the practical applications of the Abraham Hicks concepts.  She previously facilitated Law of Attraction groups in the Leamington and Kitchener-Waterloo areas.
Sandra Dane
Office Administrator 
Sandra was born and raised in Toronto, obtaining her B.Sc. in psychology from the University of Toronto in 1985 and certification in herbal medicine from George Brown College in 1990.
After working in the government and financial sectors, she relocated to Calgary in 1992 and worked in the oil and gas industry. In the summer of 1994, Sandra resettled to the BC lower mainland and provided financial and administrative services for a non-profit organization before joining the sales & marketing team for a national retailer in 1997. In 2009, Sandra migrated to savour quiet country living in north-eastern Saskatchewan where she worked as a graphic designer and then sales representative for the local community newspapers. Six years later Sandra journeyed back to Ontario and settled in Wheatley.
She joined the Body Kneads team as the office administrator in March 2016. Sandra is a versatile, accomplished, and dedicated administrator experienced in marketing and communications, media and public relations, sales and customer service, production and graphic design, project management, financial reporting, and budgeting.